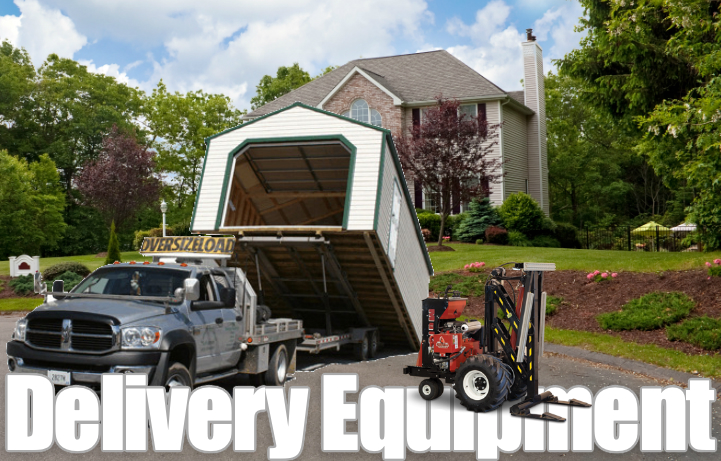 We provide delivery and set-up of your new portable building on your property. When possible and if there is enough access room, we can back our specially outfitted trailer right in to the location of the building. If the space is tighter and has more limited access, we'll use our mechanical mule to maneuver your building to its location.
Keep in mind that your building needs to fit through the areas leading up to its final location. If you aren't certain about it fitting through, let us know by giving us a call.
We will respect your property and our delivery service is fully insured.

 

Care will be taken to minimize any disturbance.
Your building must be placed on a completely level surface for the windows and door to open and close properly and to maintain structural integrity.

 

When seaming two buildings together, it is critical to be perfectly level.

 

A properly installed pad made of crushed stone assures that your building will be level. We can arrange to have a stone pad installed for you at an additional fee. If you plan to handle this yourself, please inquire with us about the proper specification of the pad.