We manufacture Greenhouses to meet your needs. Choose the size that you need, the exterior that you like, and choose the interior features that you would like to include.
If you're into gardening you have come to the right page. If you live in Central Pennsylvania, or any of the other states along the East Coast for that matter, you know how unpredictable Spring weather can be. Start you plants off safely inside one of our Greenhouses!
Greenhouses can be purchased rent to own with no credit check!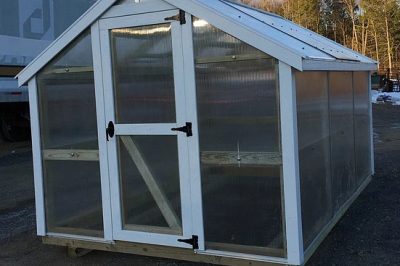 This style of Greenhouse was designed with the maximum amount of sunlight in mind. Plants will flourish in this building! The Greenhouse is designed to sit directly on the ground so that your plants can be in the actual soil instead of in planters. We have two sizes to choose from.
| 8×12 Greenhouse | 10×12 Greenhouse |
| --- | --- |
| $2,600 + sales tax. Free delivery up to 75 miles | $3,250 + sales tax. Free delivery up to 75 miles |