We understand that every property is different, which makes every customer's need different. 
If we can't deliver your shed with a standard truck and trailer we do have an alternative approach
.
We can build your new structure on site. Most times, to make the build go a bit faster, we will cut everything out at our shop, and have it painted and ready to go. We'll then bring it on to your property in sections and do the final assembly in your backyard or wherever your property may be. 
This is a great option if your property is too tight for a traditional delivery.
Please note that if you are considering an on site build,
We cannot do rent to own leasing. Sorry, we have to follow the rules, but you're welcome to apply for traditional financing.

We need to stay within our standard guidelines as we would use for our structures built in our shop. Meaning buildings could be anywhere in size from a 6×6 to a 24×48, 24×48 being the largest we will build onsite.

Builds depend on the weather. Heavy or prolonged rain or snow can hinder a build. It could be delayed anywhere from a few days to a few weeks depending on ground conditions. We know you're excited to get your new building just as we are to be building it for you,  but the build also has to be done safely.

On site builds can be done during any season as long as the weather cooperates.

Choose how you would like the base of your building to be installed. You may choose us to complete the site preparation or you may have it done by another qualified individual. If you choose someone other than Wunderbar Structures we can work with the outside company to provide dimensions for the preparation.

We can come to your property and do a site inspection for you for free if you are unsure if you need to have your building completed on site.
Here are some of our buildings that we have constructed on site:
Two Story Single Garage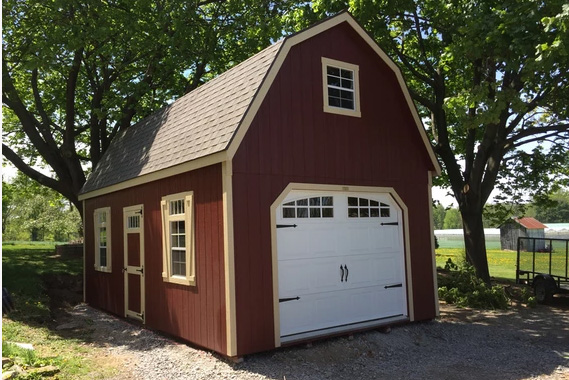 Blue Painted Dutch Barn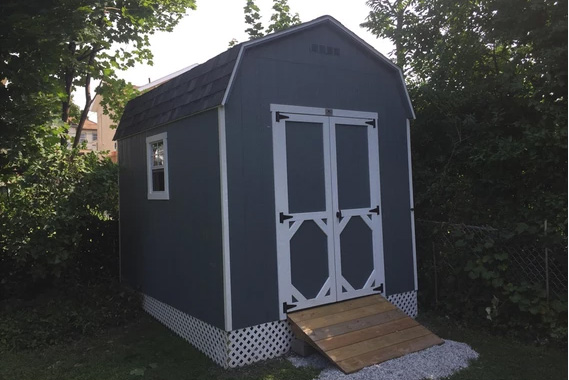 Green Painted A Frame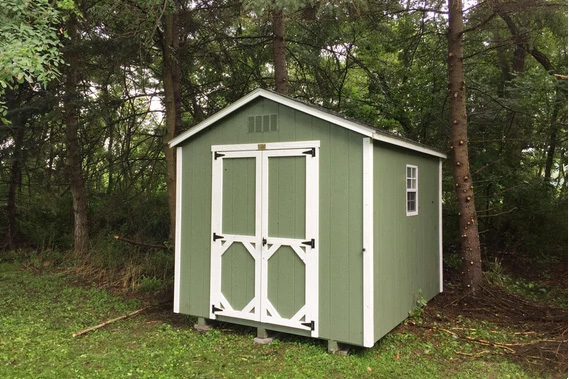 Kit and Pad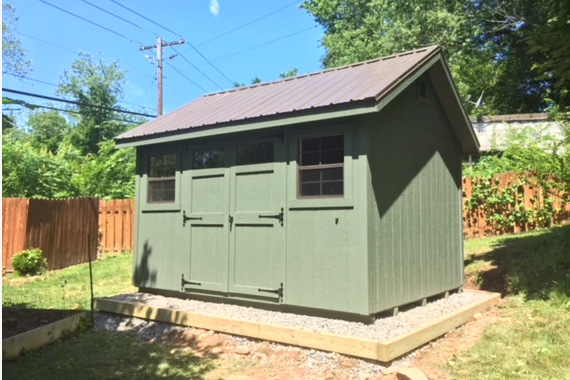 Mini Dutch Barn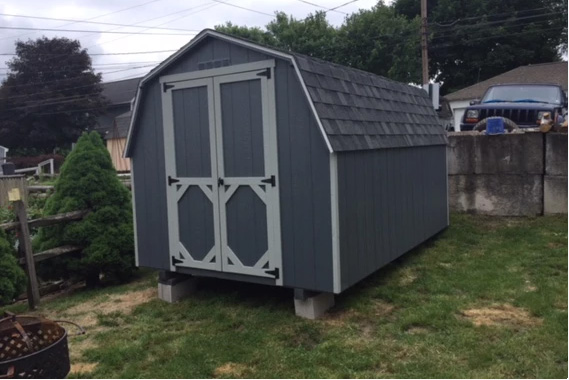 Natural Painted A Frame